Accountability Groups
Here are some keys to a successful group. Churches are a great place to start. If you know the Pastor or Clergy ask to meet with them and provide a copy of these resources so they know you have a plan.

• All members must agree to total and complete confidentiality. What you hear, see, and say in the group, stays in the group. Nothing said in the group can be shared with your spouse, fiancé, or girlfriend. The group leader will refer to a counselor or pastor, if anyone is contemplating harming themselves or doing harm to others.
• Every member has to be as open as they can with their life.
• Every member must show the other members who they are as a person.
• Unconditional love and acceptance of members. Every member will be loved and affirmed no matter what they have said or done in the past.
• Members, voluntarily, ask the other members to hold them accountable for specific areas in their life.
• Every member will pray for the other members.
• Every member will encourage the other members and accept them where they are, but encourage them to improve their attitudes and actions.
• Every member will be prepared every week to discuss the topics addressed.
Facilitator Training Manual 535k Copyright © 2010
Men Living Up Group Covenant 28k Copyright © 2010
---
Finding an Accountability Partner
A good accountability partner is:
• Should be another guy; not a female' not even your wife. Am I saying you cannot be accountable to your wife, or any other female? No, of course not! You must be accountable to your wife (if you are married.) But there are some things you may not be able to talk about with your wife. Remember: The purpose of these relationships is to help us reach our full potential as a man.
• Someone you like, and enjoy spending time with.
• A peer; someone who is your equal and who is not impressed with you.
• Someone you respect, and with whom you can build solid trust. Keep in mind that, over time, you will share many aspects of your life with this guy.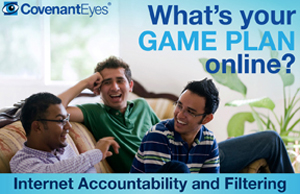 Get your first 30 DAYS FREE