Is pornography really that bad?
"It doesn't hurt to look, does it?
The Science Behind Pornography Addiction
(continued) Pornographic images also cause secretion of the body's "fight or flight" sex hormones. This triggers excitatory transmitters and produces non-rational, involuntary reactions; intense arousal states that overlap sexual lust--now with fear, shame, and/or hostility and violence. Media erotic fantasies become deeply imbedded, commonly coarsening, confusing, motivating and addicting many of those exposed. Pornography triggers myriad kinds of internal, natural drugs that mimic the "high" from a street drug. Addiction to pornography is addiction to what I dub erototoxins -- mind-altering drugs produced by the viewer's own brain.
How does this 'brain sabotage' occur? Brain scientists tell us that "in 3/10 of a second a visual image passes from the eye through the brain, and whether or not one wants to, the brain is structurally changed and memories are created – we literally 'grow new brain' with each visual experience."
This scientifically documented neurochemical imprinting affects children and teens especially deeply; their still-developing brains process emotions differently, with significantly less rationality and cognition than the adult brain.
Children and others who cannot read will still instantly decode, feel and experience images. Largely right-hemisphere visual and non-speech stimuli enter long-term memory, conscious and unconscious. Any highly excitatory stimuli (whether sexually explicit sex education or X-Rated films) say neurologists, "which lasts half a second within five to ten minutes has produced a structural change that is in some ways as profound as the structural changes one sees in [brain] damage...[and] can...leave a trace that will last for years."

Dr. Mary Anne Layden (expert witness)
"Pornography, by its very nature, is an equal opportunity toxin. It damages the viewer, the performer, and the spouses and the children of the viewers and the performers. It is toxic mis-education about sex and relationships. It is more toxic the more you consume, the "harder" the variety you consume and the younger and more vulnerable the consumer."
After reading the compelling evidence provided by these experts who were testifying before congress, we should all be moved to take steps to eliminate the influences that the pornographic industry is having on us as men. The pornographic industry has "power" when we keep this topic "in the shadows." We cannot defeat this industry by appealing to society's moral values. We will defeat this, one man at a time. If we can educate, encourage, accept, and inspire men to "live up," we can change the direction of our moral compass, drastically improve mens lives who are addicted to pornography, and raise up our sons and daughters to resist this powerful and seductive vice. Future generations of men and women are counting on us to break this cycle of failure, disappointment and destruction of families. Join us in the battle!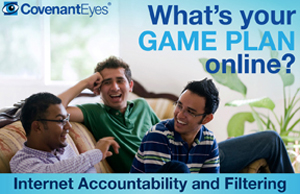 Get your first 30 DAYS FREE